(Mailing address) 12790 FM 1560 N, #124
Helotes
Texas
78023
US
Childhood waits for no injury.
Are you looking for the best kids ice and heat pack?
One that stays on your kiddo without falling off, dripping, or scratching? It's here!
Let's give our kids a super soft, washable & wearable way to help calm & comfort them while reducing pain, swelling, temperatures, & sensory overload — because every child deserves to feel better fast!
 Our patented Ouchy Wrap® is available for purchase now! 
What's an Ouchy Wrap™?
Ouchy Wrap™ was created by Amie Lapp Payne, Ph.D. as a hands-free way to hold ice on an injury. In addition to her successful career as the president of Child and Family Solutions Consulting, Amie Payne is a mother of twins who understands firsthand that childhood doesn't slow down for speed bumps or bruises.
Relief in 3 Simple Steps:
The Ouchy Wrap is ready to soothe boo-boos in three simple steps. Works with hot or cold packs.
STEP #1 – Head & Body: Slip Hot/Cold Pack into back pocket.
STEP #2 HEAD: Stretch Ouchy Wrap over head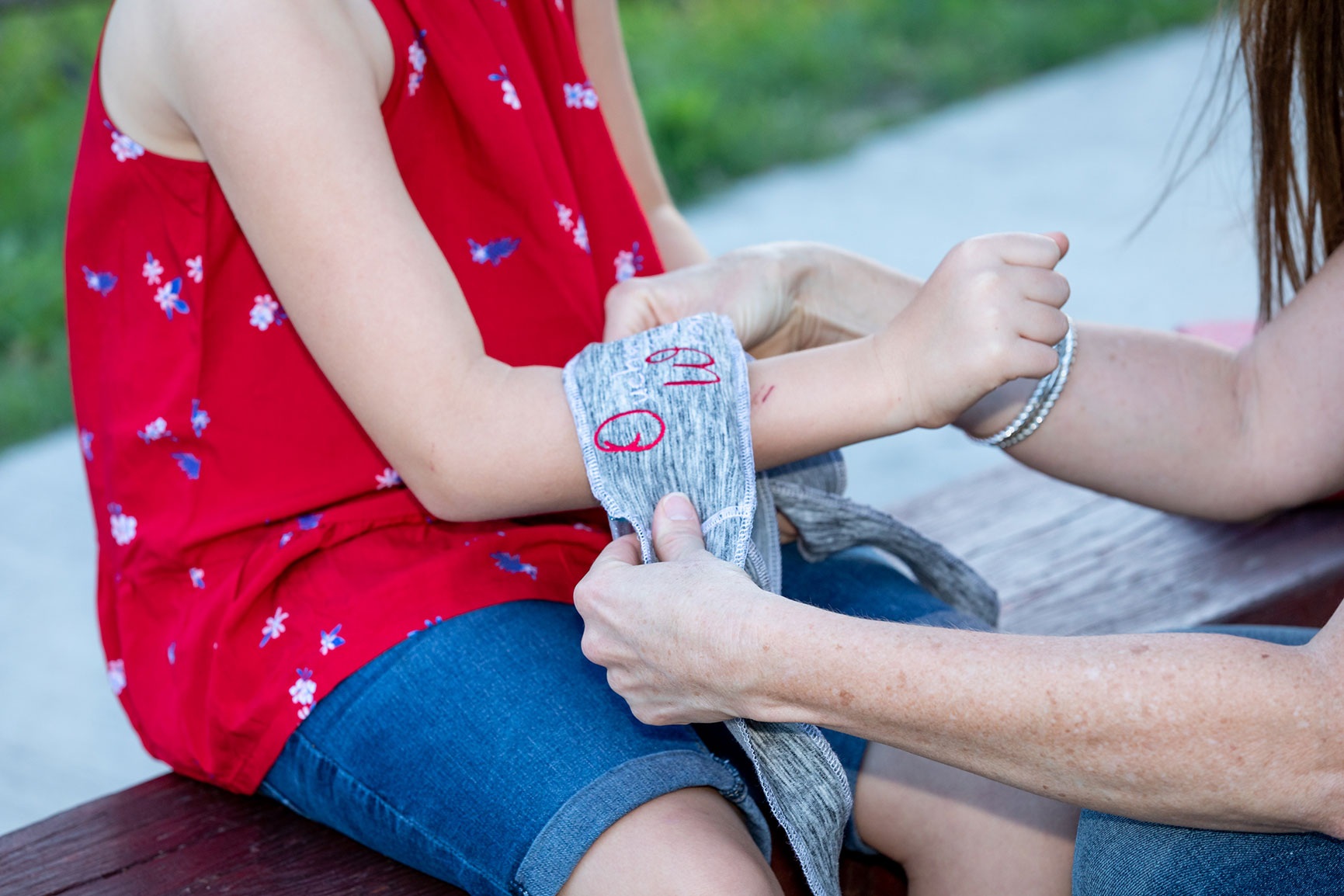 STEP #2 BODY: Place Ouchy Wrap on top of the area of the body that is hurting (e.g., ankle, knee, arm)
STEP #3 – Head & Body: Adjust Snug Tie straps accordingly for the perfect fit
IT'S AS SIMPLE AS THAT!