It's the most…wonderful time… of the yeaaaaarrrrrr!
And by this I mean HALLOWEEEEEN!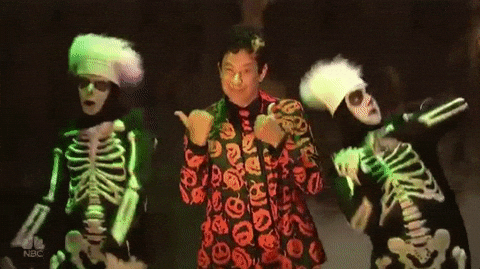 We are all having to deal with whatever that's going to look like for trick-or-treating in this, the year of the Great Pandemic Pause, so I've been stressing out about to make it a fun experience knowing that we won't be out and about in usual fashion.
So, I did what any other parent working from home while educating kids also at home would do and put a screen on it.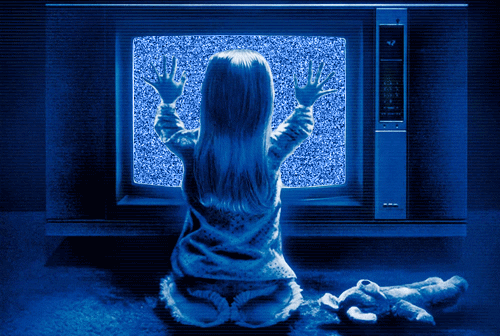 Well, OK not THAT screen because the kids are only 9 and 6 (though, come to think of it I was probably that age when I saw Poltergeist and had nightmares for weeks, so that's definitely not on the list for this year.) 
The other thing about the Great Pause is that I've had to learn to be more flexible. Ice cream at lunch? Sure thing. Four recess times? You got it. Movie matinee after lunch? That's uninterrupted work time, pals so IT IS ON.
And because we're all likely juggling 345345 things on the daily, we could use a plan. So, friends, I present to you my Halloween Movie For Kids list and calendar for 2020.
Monsters vs Aliens: Mutant Pumpkins

The Addams Family (animated)

Monsters Vs Aliens

Coraline

The House With A Clock On The Walls

Scooby Doo & The Goblin King

Ichabod & Mr. Toad

Hotel Transylvania

Corpse Bride

Ghostbusters

Curse of the Were-Rabbit & 

The Witches

Twitches

Hotel Transylvania 2

Goosebumps

Casper

Sleepy Hollow

Edward Scissorhands

The Black Cauldron

Hotel Transylvania 3

Addams Family Values

Beetlejuice

Hocus Pocus

M.I.B.

It's The Great Pumpkin, Charlie Brown & 

Bunnicula

Monster Squad

Paranorman

Frankenweenie

Monster House

Book Of Life

Scared Shrekless

The Nightmare Before Christmas
(*I'm saving Coco for November 1)
Some days will have double features, along with some Halloween episodes of their favorite shows (you can easily do a search in your favorite streaming app!). I, personally, am hoping to bore the kids with some of my personal favorites like My Little Pony, The Magic School Bus, and The Simpsons' Treehouse of Horror marathon.
For the Big Day, we'll be taking a tv out back, setting up snacks and blankets, crack some glow sticks, and make the best of this wild and stressful situation. 
We can't wait to see what everyone does for the season! Tag us to share at #ACMHalloween2020