You might have been a kid in the 80s if some movies you can remember watching include E.T., The Last Starfighter, The Empire Strikes Back, or Ghostbusters, to name a few. And chances are you've got some entertaining to do at home these days. So we've put together some family-friendly 80s movies to stream for your kids (or yourself). Don't blame me if you end up watching them instead of doing work! And FYI it is expected for you to say, "In my day, we watched this on HBO or VHS."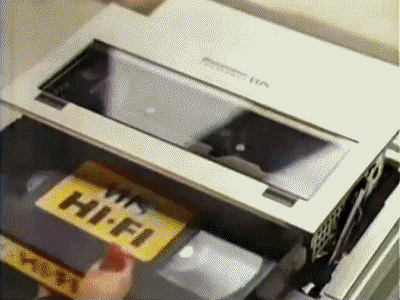 (Tell me that you didn't just remember what the beginning of an HBO movie or the VCR starting up sounded like.) And while we each have a different interpretation of what is a family-friendly movie, there's a good chance many of these will be playing on a television near you soon…
Adventures in Babysitting

Back to the Future

Battle Beyond the Stars

Beastmaster

Big Trouble in Little China

Cloak & Dagger –

Filmed in San Antonio. Check more SA location movies here.

D.A.R.Y.L.

Flash Gordon

Flight of the Navigator

Gremlins

Harry and the Hendersons

Hocus Pocus

Honey, I Shrunk the Kids

Hook

Ice Pirates

Innerspace – play on words for this one

Krull

Labyrinth

Ladyhawk

Legend

Little Monsters

Masters of the Universe

SpaceCamp

Spacehunter: Adventures in the Forbidden Zone

The Dark Crystal

The Explorers

The Goonies

The Great Muppet Caper

The Indiana Jones Trilogy

The Karate Kid

The Muppets Take Manhattan

The NeverEnding Story

The Princess Bride

The Three Amigos

The Time Bandits

The Wizard

Tron

Uncle Buck

Willow
This is not THE definitive list of family-friendly 80s movies to watch with your kids (or without). Keep in mind that the MPAA ratings for movies have evolved a bit, and what was rated PG when we were kids in the 80s is now on prime time television; what may be scary or inappropriate for some, may not be for others. And, there's another entire list we could make to watch with tweens and teens!
Have fun going through this list! Let us know what you're watching by tagging us on social media with #ACM80sMovies or share your movie watch card (if you're on mobile, tap and hold the image below to save to your phone/tablet) and use the same tag!
Click here to save a .pdf version of the bingo card to print!