Spinderella, cut it up one time. Let's talk about (Texas) Sex (Ed), baby
You may or may not remember what if anything you were taught in school about sex. I'm not talking about what we learned from friends or scribbles on the walls, I'm talking about in a classroom setting by an educator who drew the short straw to cover this awkward topic.
What I can remember is being separated by gender in sixth grade, going to hear about puberty, and being handed a sanitary pad and a pamphlet on its use (Spoiler: it was not helpful). I'm not sure what the boys were given or taught.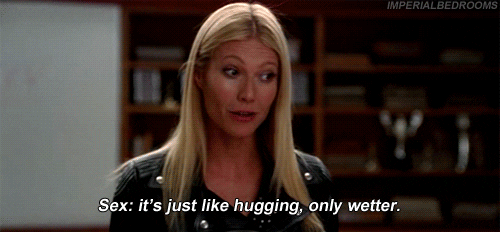 I can remember a few girls needing to attend summer or "alternative" school because of a pregnancy, and that their "situation" wasn't talked about with them directly but about them openly – and no one talked about the guys.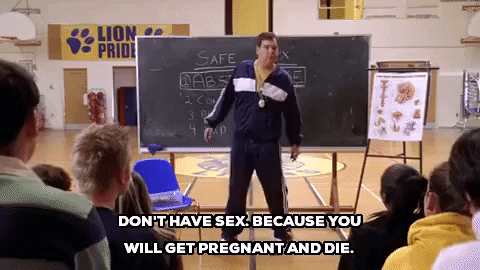 My parents definitely did not share anything about anything other than, "Don't do it" and having a vague understanding of what "it" was. And it wasn't until Degrassi High that I finally understood what "it" was, precautions that needed to happen to prevent pregnancy and STDs, and what abortions were. Also, imagine all this while navigating your identity as LGBTQIA+ and still only seeing education aimed for straight people? 
Texas sex ed that is offered focuses on the physical aspects and outcomes of intercourse, not talking about healthy relationships, consent, choice, and STI prevention for all types of bodies.
HERE'S WHAT YOU NEED TO KNOW
In Texas, sex-ed school requirements do not need to be medically accurate, nor is it required to be culturally appropriate and unbiased. Sex ed that is offered focuses on the physical aspects and outcomes of intercourse, not talking about healthy relationships, consent, choice, and STI prevention for all types of bodies. Also, religious views can be used in how the content is presented by educators. Which means that abstinence is often the only option discussed, the importance of sex only within marriage is a focus, and consent is not a required discussion point.  That leaves it up to us parents and decent humans to talk to kids about sex. 
The state board last revised the Texas health curriculum standards in 1997 and adopted abstinence-only health textbooks in 2004.  
On July 1, 2020, the State Board of Education recently heard over 200 testimonies online urging a more expansive curriculum in the schools – the Texas State Board of Education heard over 15 hours of testimony on the recommendations made by experts.  
Of the hundreds of speakers who testified, the majority were in favor of better sex ed — sex ed that affirms LGBTQIA experiences and identities, teaches about consent (not just refusal), provides more information about birth control and STI prevention, and doesn't shame or stigmatize single-parent homes or young parents. 
And did you know we live in a state with one of the nation's highest teen birth rates and a population of young people who rate well above national averages on virtually every published statistic involving sexual risk-taking behaviors? 
Look. I get it. We've been raised to be polite about many topics that need to be talked about with friends and family of all ages. Being polite doesn't educate anyone. And, I understand that your beliefs may also impact how you view talking about sex ed. I propose it's time for us all to get a bit uncomfortable and learn how we can better educate ourselves and the kids.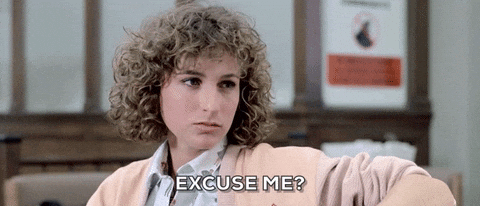 You heard me (internally). Getting real means getting very uncomfortable, but that also leads to positive change. It's time to demand better. Click here to learn how you can get involved.
And in case you need some help talking about some of these important topics, here's a video with some talking points you can practice and share over dinner because even the oldest among us could use some education.
(Missed the call for testifying in front of the SBOE? There will be additional opportunities to testify on September 8-11, 2020 and November 17-20, 2020.)
---
Resources